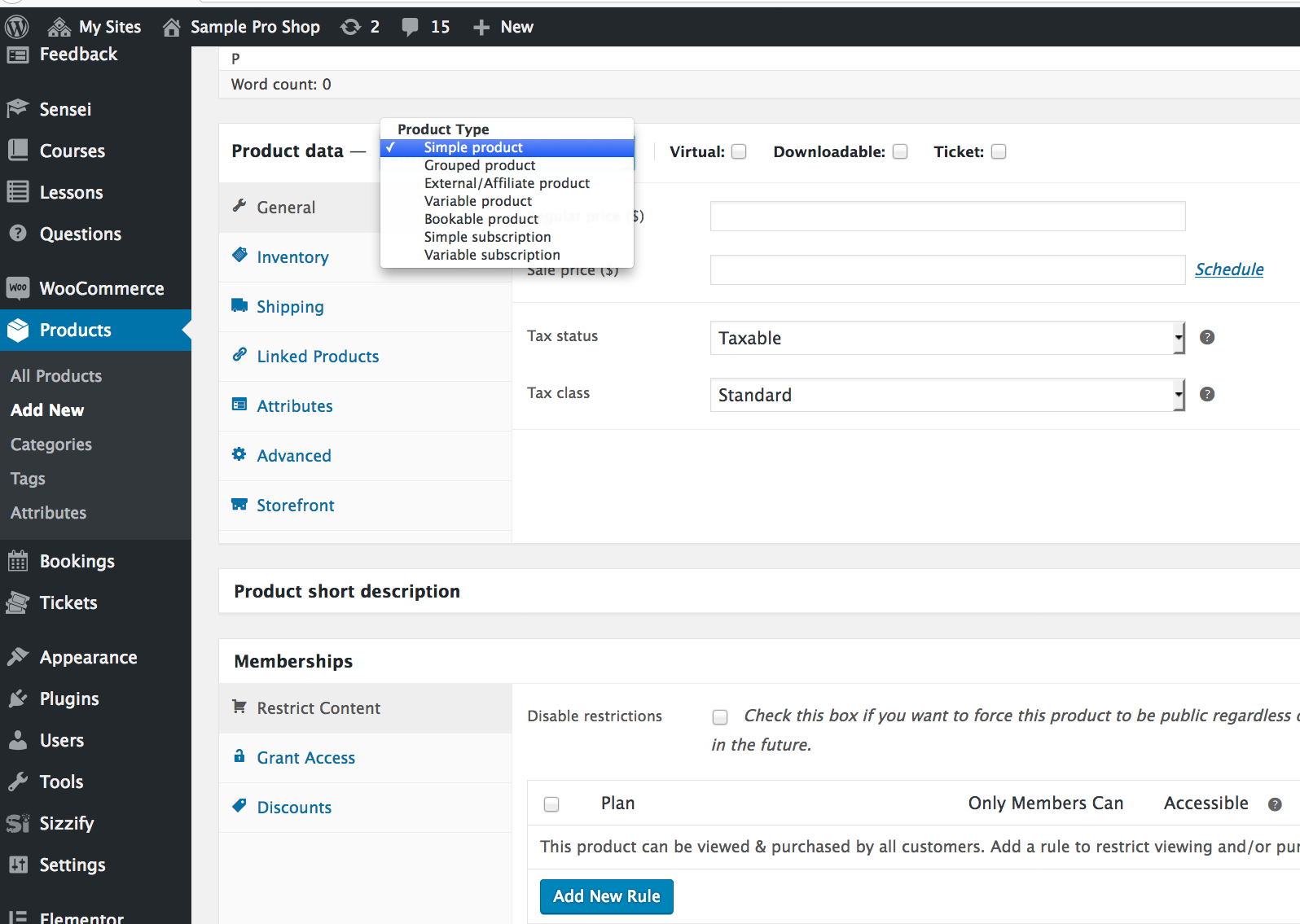 An online shop is an online shop, isn't it? You just sell products. Simple.
Well… there are so many more possibilities.
Let's start with an example like eBay or Amazon. You can search for products according to category, add them to your cart, shop/browse some more, view your cart, delete stuff you really can't afford right now, then purchase. Some of the products have variables, like colour and size. But mostly, things are pretty straightforward.
OK, that's what I would call a basic shop. eBay and Amazon are very successful, but the shop functions are quite simple (although they do have some cool functions for filtering and location). Now let's explore some further ideas.
Imagine your own business selling services – perhaps make-up appointments – but you also have a small range of products. Alongside your physical products, you could sell services on a cloud shop like Shopify as a kind of virtual product (no shipping). That's one payment gateway. See Links #1 for cloud shops.
However, the "appointments" you sell using Shopify are not linked to a calendar, so it's not really a booking as such. You'd need another tool for that kind of scheduling function to avoid double-bookings. Maybe you'd use a cloud appointment service like Appointy. That would be another separate payment gateway. See links #2 for appointment software.
Also, as an industry leader with years of experience, you might occasionally run workshops for aspiring make-up artists. Such events you'd like to profit from by attendees paying. So, you'd need some kind of event ticket management tool, perhaps like EventBrite – a very popular cloud service – but that doesn't really integrate very well with your current systems. You can't (easily) offer discounts on your products to workshop attendees, for example. It's possible, but not easy. The event cloud service is another separate payment gateway. See Links #3 for events/ticketing services.
Additionally, for your past workshop attendees you might run an online group where they can ask questions and share their experiences. For this, you might run a Facebook group so you can control access, but it's difficult to maintain accurate membership of this as it grows. More importantly, this effort doesn't really earn you any cash income. It would be great if they could pay to subscribe to this group. That would be another separate payment gateway. See Links #4 below for the pros and cons of using a Facebook group for (paid) membership.
If you were a bricks-and-mortar business these would all run through one POS, but online that's a lot of separate payments your customers have to make to interact with your business.
What if you wanted to combine the shopping experience? Bundle all these together with coupons, up-sells, cross-sells, special discounts, … all through one cart and payment gateway.
Good news: you can with the WooCommerce plugin for WordPress. I'm building a demo site over the next few days to show how. Products, services, bookings, event tickets, memberships and subscriptions, even online courses… all managed by one plugin controlled by you.
Efficient – powerful – smart
That's what I call an advanced shop 🙂
Sing out if you'd like a hand with this.
Links #1 Cloud-based Shops: Shopify, Ecwid, BigCommerce, etc
A 2018 Review by Capterra
Links #2 Cloud-based Appointment Booking Services
A 2018 Review by Capterra
Links #3 Cloud-based Events/Ticketing Services
A 2018 Review by Software Advice
A 2018 Collection by Capterra
8 Free and Open Source Event Management Software
Links #4 Facebook Groups for Membership – Pros and Cons
7 Reasons NOT To Use A Facebook Group For Your Membership Site
Why Your Facebook Group is the Best Choice for Creating a Recurring Paid Monthly Subscription Community